Our Story
United Transportation Driver Training (United) was the dream of a Manitoba truck driver turned instructor. Having logged three million miles, he realized the need for driver education that would not only meet minimum regulatory standards, but far exceed them.

United was born out of the founder's philosophy to never settle for "good enough" driver training when superior training can be provided. Today, this passion for the trucking industry and for training excellence is shared by our team, assuring that United graduates go out on the road with the best possible training.

Our team of instructors has 375 years of combined experience, accumulating an immense amount of knowledge about trucking, safety and the industry that they gladly share with new drivers wanting a career behind the wheel. They also have over 85 years of combined Class 1 instructing experience. Most importantly, we offer a friendly learning environment where every student is encouraged and their achievements are celebrated. We want to see our students succeed in the trucking industry, whether they are company drivers, owner-operators or farmers hauling their own produce, and we do our best to make that happen.

The industry is experiencing a major shortage of drivers and a large percentage of drivers are reaching retirement age, which will create an employment gap. We believe that education is extremely beneficial for the safety of the new driver and helps them to meet sometimes overwhelming challenges as they embark on the exciting adventure of driving truck. United is here to help by putting our experience to work for you. Give us a call to see which training program can put you on the road to success.
United Driver Training is a proud member of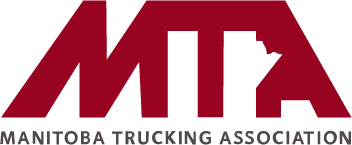 Interested in getting a Class 1 license?
United Transportation Driver Training (United) is one of Manitoba's largest Class 1 driver training schools for meeting the demands of the trucking industry. Click to learn more!